General Porn Sites
If you're not quite sure what kind of porn you're looking for and are just looking for some of the high quality traditional boy / girl porn, you should consider reading our general porn reviews here for some insight on the ones we recommend you join, based on ranking score of course. There are tons of great quality sites listed here for you to join that give you the perfect mixture of general porn to get off to. Yes, that means you're going to see hot pornstars have great passionate sex with men in these sites. There's really no hard limit to what these sites offer but it's really the best place to start if you're not quite sure what you're looking for. We've got three hot porn sites for you to check out that may pique your interest. Consider Hustler, Digital Playground and Playboy TV before any of the others listed in the review table below. We went through these general sites extensively and personally recommend you check them out.
1st Place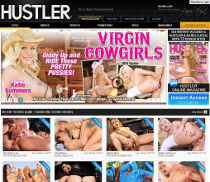 In conclusion, Hustler fans will love this site and those who aren't already are sure to become fans. The chicks are incredibly hot, there are all kinds of hardcore and fetish sites and thus, your sure to find satisfaction, since each film is there to get you off. Some of the movies have music tracks, but there are many films that have...
2nd Place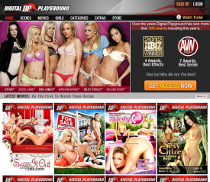 In conclusion, this is a rather hefty site full of great porn with the highest production values. All of the models, both male and female, are handsomely beautiful, and the action is well filmed or photographed. For an absolute shit load of great quality Digital Playground porn at a discounted price this site is hard to...
3rd Place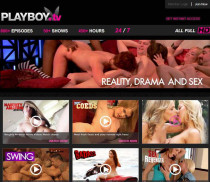 In conclusion, this site is totally unique, thus do not expect it to be run like any other porn site, since it a compilation of their various TV shows that were recorded off the Playboy TV channel. If you receive the Playboy TV channel at home, chances are you may have already seen much of this, but on the off chance there's something...
General Porn Site Reviews
| No | Review | Site | Our Price | Discount | Video/Pic Galleries | Review Score |
| --- | --- | --- | --- | --- | --- | --- |
| 1 | | | $17.95 | 40% | 70000/0 | 96 |
| 2 | | | $19.95 | 33% | 9000/2500 | 96 |
| 3 | | | $14.99 | 49% | 3570/3570 | 95 |
| 4 | | | $17.95 | 40% | 519/519 | 95 |
| 5 | | | $14.95 | 50% | 1505/0 | 94 |
| 6 | | | $12.00 | 20% | 93171/0 | 94 |
| 7 | | | $19.97 | 33% | 640/401 | 94 |
| 8 | | | $19.95 | 33% | 2455/134 | 93 |
| 9 | | | $17.99 | 39% | 1010/1010 | 93 |
| 10 | | | $24.95 | | 338/448 | 93 |
| 11 | | | $29.95 | | 104000/0 | 93 |
| 12 | | | $29.95 | | 12824/7980 | 92 |
| 13 | | | $14.95 | 50% | 17737/6848 | 92 |
| 14 | | | $14.95 | 50% | 3000/3000 | 92 |
| 15 | | | $14.99 | 50% | 5393/5000 | 92 |
| 16 | | | $17.95 | 40% | 201/201 | 91 |
| 17 | | | | | 35480/0 | 91 |
| 18 | | | $9.95 | 66% | 4475/7840 | 91 |
| 19 | | | $19.95 | 33% | 128880/0 | 91 |
| 20 | | | $14.95 | 50% | 9500/9500 | 90 |
| 21 | | | $19.99 | 33% | n/a | 90 |
| 22 | | | | | 5500/500 | 90 |
| 23 | | | | | 46500/0 | 90 |
| 24 | | | $17.95 | 40% | 120/120 | 90 |
| 25 | | | $17.76 | 40% | 1001/1001 | 90 |
| 26 | | | $19.99 | 33% | 388/477 | 90 |
| 27 | | | $17.45 | 30% | 985/900 | 89 |
| 28 | | | $17.95 | 40% | 113/113 | 89 |
| 29 | | | $9.95 | 66% | 572/457 | 89 |
| 30 | | | $24.99 | | 2992/32783 | 89 |
| 31 | | | $14.87 | 50% | 15/15 | 88 |
| 32 | | | $29.95 | | 5300/3650 | 88 |
| 33 | | | $14.95 | 40% | 517/517 | 88 |
| 34 | | | $14.95 | 50% | 539/539 | 88 |
| 35 | | | $29.95 | | 5000/1370 | 88 |
| 36 | | | $17.45 | 30% | 2250/500 | 88 |
| 37 | | | $29.95 | | 120/120 | 88 |
| 38 | | | $29.95 | | 191/191 | 88 |
| 39 | | | | | 353/1537 | 87 |
| 40 | | | $19.99 | 33% | 664/664 | 87 |
| 41 | | | $17.76 | 40% | 467/467 | 85 |
| 42 | | | $19.95 | 20% | 287/198 | 85 |
| 43 | | | $29.99 | | 1556/0 | 84 |
| 44 | | | $14.95 | 50% | 849/414 | 84 |
| 45 | | | $17.76 | 40% | 251/251 | 84 |
| 46 | | | $14.95 | 50% | 459/459 | 84 |
| 47 | | | $9.95 | 66% | 84/9 | 84 |
| 48 | | | $19.95 | 20% | 935/935 | 84 |
| 49 | | | $29.95 | | 3014/3014 | 84 |
| 50 | | | $17.95 | 40% | 37/37 | 83 |
| 51 | | | $14.95 | 40% | 372/372 | 83 |
| 52 | | | $14.95 | 50% | 357/357 | 83 |
| 53 | | | $17.95 | 0% | 595/298 | 83 |
| 54 | | | $14.87 | 50% | 52/52 | 83 |
| 55 | | | $14.95 | 50% | 684/421 | 83 |
| 56 | | | $14.95 | 50% | 375/375 | 83 |
| 57 | | | $19.95 | 33% | 3080/10150 | 82 |
| 58 | | | $29.95 | | 11100/1700 | 82 |
| 59 | | | $29.90 | | 476/400 | 82 |
| 60 | | | $29.88 | | 92/92 | 82 |
| 61 | | | $29.95 | | n/a | 82 |
| 62 | | | | | 4800/0 | 81 |
| 63 | | | | | 2844/6550 | 81 |
| 64 | | | $17.76 | 40% | 180/180 | 81 |
| 65 | | | $14.87 | 50% | 50/50 | 81 |
| 66 | | | $19.95 | 33% | 584/157 | 81 |
| 67 | | | $17.95 | 40% | 140/140 | 81 |
| 68 | | | $19.97 | 33% | 931/1100 | 81 |
| 69 | | | $14.95 | 40% | 208/208 | 81 |
| 70 | | | $17.76 | 40% | 11560/11560 | 80 |
| 71 | | | $14.99 | 49% | 1185/1120 | 80 |
| 72 | | | $9.95 | | 675/0 | 80 |
| 73 | | | $14.99 | 50% | 277/277 | 80 |
| 74 | | | $14.99 | 49% | 195/195 | 80 |
| 75 | | | $17.76 | 40% | 102/102 | 80 |
| 76 | | | $17.76 | 40% | 184/184 | 80 |
| 77 | | | $24.95 | | 100/56 | 80 |
| 78 | | | $24.99 | | 96/219 | 80 |
| 79 | | | $29.95 | | 289/289 | 80 |
| 80 | | | $9.95 | 66% | 35/62 | 80 |
| 81 | | | $14.95 | 50% | 32/32 | 80 |
| 82 | | | $17.95 | 40% | 31/31 | 80 |
| 83 | | | $19.95 | 33% | 1284/1284 | 80 |
| 84 | | | $29.95 | | 109/109 | 80 |
| 85 | | | $29.95 | | 1260/1357 | 80 |
| 86 | | | $17.95 | 40% | 578/230 | 80 |
| 87 | | | $34.95 | | 794/227 | 80 |
| 88 | | | $34.95 | | 2316/891 | 80 |
| 89 | | | $34.95 | | 3135/660 | 80 |
| 90 | | | $17.95 | 40% | 24/24 | 80 |
| 91 | | | $19.95 | | 79/78 | 80 |
| 92 | | | $29.99 | | 47/47 | 80 |
| 93 | | | | | 336/1008 | 79 |
| 94 | | | | | 2521/900 | 79 |
| 95 | | | | | 114/633 | 79 |
| 96 | | | $14.99 | 50% | 58/58 | 79 |
| 97 | | | $29.99 | | 12/12 | 79 |
| 98 | | | $29.90 | | 23/23 | 79 |
| 99 | | | $14.95 | 50% | 345/159 | 79 |
| 100 | | | $14.95 | 50% | 242/76 | 79 |
| 101 | | | $29.90 | | 39/39 | 79 |
| 102 | | | $19.95 | | 790/816 | 79 |
| 103 | | | $24.95 | | 753/88 | 79 |
| 104 | | | $29.95 | | 61/61 | 79 |
| 105 | | | $17.95 | 40% | 24/24 | 79 |
| 106 | | | $29.95 | | 135/62 | 79 |
| 107 | | | $89.96 | | 151/151 | 79 |
| 108 | | | $19.98 | 31% | 34/34 | 79 |
| 109 | | | $14.99 | 50% | 79/79 | 78 |
| 110 | | | $17.95 | 40% | 6/6 | 78 |
| 111 | | | $17.76 | 40% | 38/38 | 78 |
| 112 | | | $17.76 | 40% | 58/58 | 78 |
| 113 | | | $14.87 | 50% | 24/24 | 78 |
| 114 | | | $29.95 | | 34/25 | 78 |
| 115 | | | $14.87 | 50% | 16/16 | 78 |
| 116 | | | $14.95 | 50% | 23/24 | 78 |
| 117 | | | $24.95 | | 150/146 | 78 |
| 118 | | | $32.00 | | 1218/1060 | 77 |
| 119 | | | $29.95 | | 213/20 | 77 |
| 120 | | | $17.76 | 40% | 70/70 | 77 |
| 121 | | | $29.32 | | 12/12 | 77 |
| 122 | | | $29.90 | | 16/16 | 77 |
| 123 | | | $26.95 | | 36/540 | 76 |
| 124 | | | $14.95 | 50% | 11/11 | 76 |
| 125 | | | $29.32 | | 7/7 | 76 |
| 126 | | | $14.87 | 50% | 22/22 | 76 |
| 127 | | | $29.95 | | 420/300 | 75 |
| 128 | | | $24.95 | | 56/56 | 75 |
| 129 | | | $29.32 | | 11/11 | 75 |
| 130 | | | $29.95 | | 132/132 | 75 |
| 131 | | | $24.95 | | 72/72 | 75 |
| 132 | | | $17.76 | 40% | 33/33 | 75 |
| 133 | | | $19.98 | 31% | 5/5 | 75 |
| 134 | | | $29.86 | | 732/732 | 74 |
| 135 | | | $29.95 | | 161/44 | 74 |
| 136 | | | $29.95 | | 569/295 | 74 |
| 137 | | | $14.87 | 50% | 5/5 | 74 |
| 138 | | | $17.76 | 40% | 14/14 | 73 |
| 139 | | | $19.95 | | 35/30 | 72 |
| 140 | | | $29.95 | | 20/15 | 71 |
| 141 | | | $19.95 | 33% | 60/65 | 71 |
| 142 | | | $29.95 | | 6885/4030 | 71 |
| 143 | | | $29.95 | | 1800/0 | 70 |
| 144 | | | $29.95 | | 184/57 | 70 |
| 145 | | | $29.95 | | 44/0 | 70 |
| 146 | | | $17.87 | 40% | 23/23 | 70 |
| 147 | | | $29.95 | | 11/4 | 70 |
| 148 | | | | | 74/74 | 70 |
| 149 | | | $14.98 | 50% | 17/15 | 70 |
| 150 | | | $29.95 | | 14/0 | 69 |
| 151 | | | $14.87 | 50% | 12/12 | 68 |
| 152 | | | | | 45/0 | 66 |
| 153 | | | $29.95 | | 92/92 | 60 |
| 154 | | | | | 37000/0 | 0 |
| 155 | | | | | n/a | 0 |
| 156 | | | $39.95 | | 3675/0 | 0 |
| 157 | | | | | 3400/15000 | 0 |
| 158 | | | | | 80/50 | 0 |
| 159 | | | | | 30/30 | 0 |
| 160 | | | | | 2300/2300 | 0 |
| 161 | | | | | 12000/4500 | 0 |
| 162 | | | | | 190/80 | 0 |
| 163 | | | $24.95 | | 63/63 | 0 |
| 164 | | | | | 80/80 | 0 |
| 165 | | | $26.99 | | 813/813 | 0 |
| 166 | | | | | 1100/1100 | 0 |
| 167 | | | $9.95 | 71% | 1642/4479 | 0 |
| 168 | | | $9.95 | 71% | 3252/4349 | 0 |
| 169 | | | $9.95 | 71% | 7770/0 | 0 |
| 170 | | | $39.95 | | 1257/1000 | 0 |
| 171 | | | $39.95 | | 217/217 | 0 |
| 172 | | | $29.95 | | 142/142 | 0 |
| 173 | | | $39.95 | | 57/57 | 0 |
| 174 | | | $39.95 | | 136/136 | 0 |