Anal Porn Sites
Looking for anal porn sites has never been easier. Here in the anal category, you're going to see our top listed porn sites that show pornstars getting fucked in the ass. Each of these sites have been reviewed and ranked in order of best to worst when it comes to their join worthiness. Those who enjoy watching cute girls getting their tight brown eyes fucked by horny guys or have their asses stretched with dildos ought to check out this list of our favorite anal porn sites. To make it easier on you, we've listed our top three sites that you must check out. Must read reviews that come to mind include DP Fanatics, Asshole Fever and Ass Traffic. These are our top three ranked anal reviews that you should check out first, hands down!
Learn more about anal sex in Wikipedia.
1st Place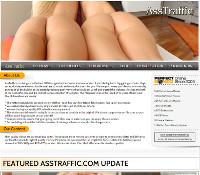 This site, I must say, is probably the best Ive ever seen for anal porn. It just shows when they know what they are doing! The babes are scrumptious, and its very obvious that they like getting it up the ass. This is all stunning hard-core porn. If you are into butts and the use of the butts, youll just love this site! If you...
2nd Place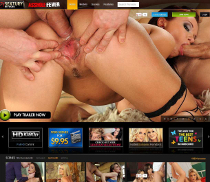 Anal sex has picked up a solid head of stinking steam in the past decade or so. Like most porn, anal scenes are becoming more brutal. Instead of double penetration, a site like Asshole Fever tests the mettle of the girls and the elasticity of their hind quarters by subjecting them to double anal. As if one 8-inch cock the size of a...
3rd Place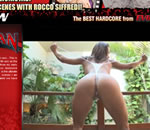 The net is riddled with tons of sites dealing with ass, but ButtMan brings a new, fresh take on it all. Instead of just naughty, this site gets nasty. Honestly, some of it may be hard to watch if you don't think eating and drinking out of an asshole is how normal people live. But then again, if you're one of those Puritans, you...
Anal Porn Site Reviews
| No | Review | Site | Our Price | Discount | Video/Pic Galleries | Review Score |
| --- | --- | --- | --- | --- | --- | --- |
| 1 | | | $29.95 | | 315/315 | 90 |
| 2 | | | $29.95 | | 307/307 | 90 |
| 3 | | | $14.95 | 40% | 838/838 | 90 |
| 4 | | | $14.95 | 50% | 678/678 | 89 |
| 5 | | | $14.95 | 50% | 931/291 | 89 |
| 6 | | | $17.99 | 39% | 496/496 | 89 |
| 7 | | | $14.95 | 50% | 511/511 | 89 |
| 8 | | | $17.99 | 39% | 253/253 | 88 |
| 9 | | | $29.95 | | 120/120 | 88 |
| 10 | | | $14.99 | 50% | 308/308 | 87 |
| 11 | | | $14.95 | 50% | 528/250 | 87 |
| 12 | | | $14.95 | 50% | 268/268 | 85 |
| 13 | | | $14.99 | 49% | 237/237 | 85 |
| 14 | | | $19.95 | 50% | 240/240 | 84 |
| 15 | | | $14.95 | 50% | 234/234 | 83 |
| 16 | | | $29.95 | | 2507/254 | 82 |
| 17 | | | $29.90 | | 476/400 | 82 |
| 18 | | | $14.95 | 50% | 457/158 | 81 |
| 19 | | | $34.95 | | 38/38 | 81 |
| 20 | | | $33.21 | | 78/50 | 80 |
| 21 | | | $14.99 | 50% | 277/277 | 80 |
| 22 | | | $27.95 | | 67/67 | 80 |
| 23 | | | $14.95 | 50% | 183/183 | 80 |
| 24 | | | $19.95 | 33% | 139/139 | 80 |
| 25 | | | $17.95 | 40% | 8/8 | 80 |
| 26 | | | $19.95 | 33% | 66/66 | 80 |
| 27 | | | $29.90 | | 25/25 | 79 |
| 28 | | | $14.98 | 50% | 8/8 | 79 |
| 29 | | | $29.95 | | 730/520 | 78 |
| 30 | | | $17.95 | 40% | 6/6 | 78 |
| 31 | | | $17.87 | 40% | 8/8 | 78 |
| 32 | | | $29.90 | | 16/16 | 77 |
| 33 | | | $29.90 | | 74/74 | 77 |
| 34 | | | $14.95 | 50% | 72/58 | 75 |
| 35 | | | $29.95 | | 420/300 | 75 |
| 36 | | | $17.99 | 39% | 14/14 | 74 |
| 37 | | | $14.99 | 50% | 70/70 | 71 |
| 38 | | | $19.95 | 33% | 60/65 | 71 |
| 39 | | | $19.95 | 20% | 74/74 | 70 |
| 40 | | | $19.95 | 20% | 38/38 | 45 |
| 41 | | | $34.95 | | 1230/610 | 0 |
| 42 | | | $29.99 | | 115/300 | 0 |
| 43 | | | | | 200/70 | 0 |
| 44 | | | | | 180/40 | 0 |
| 45 | | | | | 101/98 | 0 |
| 46 | | | $24.95 | | 217/217 | 0 |
| 47 | | | $24.95 | | 100/100 | 0 |
| 48 | | | $24.95 | | 95/80 | 0 |
| 49 | | | | | 13/7 | 0 |
| 50 | | | $24.95 | | 211/211 | 0 |
| 51 | | | | | 102/37 | 0 |
| 52 | | | $39.95 | | 217/217 | 0 |