Feet Porn Sites
Are you in the mood for some delicious looking women bearing their bare feet? Foot porn is a fetish that people have who are interested in certain aspects of women's feet. Whether it's the toes, heel, socks or stockings attached to them, people have certain quirks that drive them absolutely wild when they see feet, bare or covered. There are many porn sites that offer this type of content for users to enjoy. We have a great selection of reviews for you to check out that relate directly to this particular niche. For instance, we have the top three selection that shows you which sites we think you should see first. This is by no means you must join them, it's a strong recommendation. There are more sites listed below these that are added to a table that make it super easy to compare more sites for your convenience. We do wish you the best of luck in your search for great quality foot fetish porn!
Learn more about feet fetish in Wikipedia.
1st Place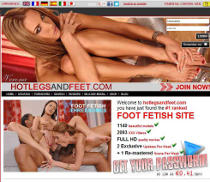 In conclusion, a foot or leg fetish requires tremendous artistry in both videos as well as pictures to render a satisfying conclusion, so a fetish minded practicing photographer is needed, and Denys Defrancesco does indeed have not only that artistry, but he delivers Each scene has an excellent description of what you will see, and...
2nd Place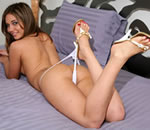 In conclusion, if you are one of the people who have a strong foot fetish, finally you've come to the right place, Foot Fetish Daily. You will see thousands of pictures of feet be they small or big, with and without toe polish, or encased in hose, including fishnets! You'll get to watch erotic foot jobs too. ...
3rd Place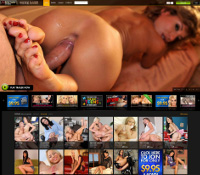 If you have a foot fetish you will definitely make Footsie Babes one of the premier site to satisfy your fetish. The site covers specific areas of feet to zero in on, in addition to girl-girl foot worship, messy feet, feet close-ups, and a myriad of sex practices using female feet. Then too they extensively cover feet...
Feet Porn Site Reviews
| No | Review | Site | Our Price | Discount | Video/Pic Galleries | Review Score |
| --- | --- | --- | --- | --- | --- | --- |
| 1 | | | $12.50 | 53% | 2093/2093 | 90 |
| 2 | | | | | 950/650 | 89 |
| 3 | | | $14.95 | 50% | 539/539 | 88 |
| 4 | | | | | 162/354 | 87 |
| 5 | | | | | 52/64 | 82 |
| 6 | | | | | 2075/2070 | 81 |
| 7 | | | | | 486/1420 | 80 |
| 8 | | | $24.95 | | 349/0 | 79 |
| 9 | | | $29.99 | 40% | 35/35 | 77 |
| 10 | | | | | 63/146 | 75 |
| 11 | | | | | 29/45 | 74 |
| 12 | | | $29.95 | | 161/44 | 74 |
| 13 | | | | | 5/7 | 70 |
| 14 | | | | | 110/150 | 60 |
| 15 | | | | | 104/104 | 0 |