Interracial Porn Sites
Those who appreciate seeing hot white girls getting fucked by black guys, or any other race really, will certainly fall in love with interracial porn. It's fun and exciting to see two different races getting down and dirty with each other in hardcore and lesbian sex videos. The most common interracial porn site you'll see are based on black guys fucking white girls, notably for their big thick pipe penetrating a small hole. There are many interracial porn sites out there and we've taken it upon ourselves to provide you with a review for the ones we think you're going to consider joining. With our top three porn recommendations listed for your convenience, it's easy to get started in the process. If you don't want to take our initial recommendation, we have a beautiful table of reviews listed by score which you can check out giving you an additional selection of sites that you might be interested in. Good luck in your search.
1st Place
In conclusion, this is a delightful interracial hardcore site that would be most difficult to beat. Not only will you find it near perfect technically, but the girls are gorgeous, and rather well directed. The entire set-up in the site is very user friendly, thus we have given this site quite a good score, as they deserve it....
2nd Place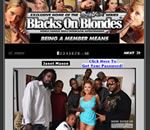 If gagging modest pink-lipped white ladies trying to deal with massive black cocks is your bag, or watching a tiny white female cunt try to contend with a wide long black dick turns you on more than anything else, you've found the site for yourself. I could not recommend it higher on my personal peter meter. ...
3rd Place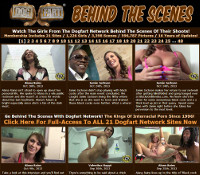 The Dog Fart network by itself is truly completely dissimilar from any other network offerings from other networks. Thus the Behind the Scenes are going to be the same as the entire site, namely bizarre and exceedingly exceptional. As mentioned often, its name at least is strikingly unforgettable. Thus even in this...
Interracial Porn Site Reviews
| No | Review | Site | Our Price | Discount | Video/Pic Galleries | Review Score |
| --- | --- | --- | --- | --- | --- | --- |
| 1 | | | $34.95 | | 3254/579 | 93 |
| 2 | | | $14.95 | 40% | 542/542 | 88 |
| 3 | | | $29.99 | | 330/330 | 86 |
| 4 | | | $19.95 | 33% | 589/186 | 84 |
| 5 | | | | | 30/30 | 82 |
| 6 | | | $34.99 | | 355/0 | 82 |
| 7 | | | $14.87 | 50% | 50/50 | 81 |
| 8 | | | $29.95 | | 228/228 | 80 |
| 9 | | | $14.99 | 49% | 123/123 | 80 |
| 10 | | | $34.95 | | 69/69 | 80 |
| 11 | | | $19.99 | 33% | 404/566 | 80 |
| 12 | | | $9.95 | 66% | 92/148 | 80 |
| 13 | | | $29.99 | | 47/47 | 80 |
| 14 | | | $29.99 | | 12/12 | 79 |
| 15 | | | $17.95 | 40% | 38/38 | 78 |
| 16 | | | $34.95 | | 126/126 | 77 |
| 17 | | | $14.87 | 50% | 11/11 | 77 |
| 18 | | | | | 18/16 | 76 |
| 19 | | | | | 112/112 | 75 |
| 20 | | | $17.99 | 39% | 27/60 | 74 |
| 21 | | | $34.95 | | 73/73 | 73 |
| 22 | | | $24.95 | | 35/74 | 73 |
| 23 | | | | | 208/12 | 72 |
| 24 | | | $19.95 | 20% | 74/74 | 70 |
| 25 | | | $14.87 | 50% | 12/12 | 68 |
| 26 | | | | | 30/30 | 67 |
| 27 | | | $17.99 | 39% | 8/8 | 62 |
| 28 | | | $29.71 | | 30/30 | 59 |
| 29 | | | | | 70/70 | 0 |
| 30 | | | $29.95 | | 28/28 | 0 |
| 31 | | | $29.95 | | 335/335 | 0 |
| 32 | | | $39.95 | | 165/165 | 0 |